Join our Festival Team
Our event is only possible because of the generous time provided by many in our community.  Can you an hour or afternoon or a day a week to assist? We need your talent and skills and there are loads of great ways to get involved. Check out our Help Wanted notice on the home page or consider some of the critical jobs listed below.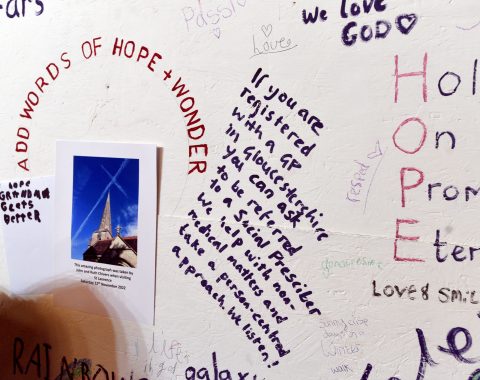 What can you bring?
Crowd funding coordinator// Health & Safety coordinators // First Aiders // Security teams // Welcome team – Greeters and Stewards // Fundraising Bid Writers // Sewing team – For Costumer and Set // Costume designers // Set up team / Breakdown Team – Heaving Lifting // Publicity team // Social Media //Community Connectors // Finance // Administrators // Website Administrator //Prayer Guides for Saturday Night Vigil //Ticket Sales // Arts and Crafts Team // Supporting Sunday Morning Worship // Singers // Food and Drink // And MORE!
Sign Up Today!
Let us know below how you would like to get involved, a member of the team will respond soon.
The Festival of Wonder is organised by a team of volunteers on behalf of Registered Charity Ignition Gloucestershire. By completing this form you are consenting to Ignition collecting, processing and holding your information in connection with your enquiry.