Please note: The details of the weekend are still being finalized so the information below is offered to provide a taste of all that is to come. More detail will be provided as the time draws closer.
The Wonder of Worship
10:30am Sunday will commence with The Wonder of Worship:  Come and join our intergenerational time of celebration – a Sunday morning at church as you've never experienced it before.
The Afternoon
Throughout the afternoon all Festival Activities are open for all to explore.   Discover the wide variety of events, activities, exhibitions and performing artists, explore the Wonder of Stillness: Cave Space or simply sit back, relax and ponder your own sense of wonder.
The Evening Finale
Doors Open: 6:30pm
7:00pm The evening opens with the down to earth fusion of blues and pop sound of Out of the Ashes followed by the internationally acclaimed Philippa Hanna.
With limited seating, this remarkable evening will likely sell out fast. Buy your tickets here.
Festival of Wonder Grand Finale: An Evening with Philippa Hanna and Out of the Ashes
Philippa Hanna is an internationally acclaimed performer racking up over 1500 shows in 25 countries. Since her industry debut in 2007, she has released 6 critically acclaimed studio albums and published three books, winning fans in the likes of Leona Lewis, Lionel Richie and Little Mix.
Known for her relevant songs and soulful, Country-tinged vocals, Philippa as a singer-songwriter is a rarity in the UK Music Industry, bridging the elusive gap between Gospel, Pop and Country music. With 'A voice to die for, a talented songwriter and a joy to be around' say Lulu, Philippa has drawn comparisons to the likes of Ed Sheeran, Dolly-Parton and Taylor Swift. 'Move over Taylor Swift' [Maverick Magazine].
As well as annual headline tours in the UK, Philippa has toured with Wet, Wet, Wet, performed at the prestigious London Palladium an impressive 6 times as a support act, the 02 Arena and a sold-out Royal Albert Hall in May 2019 as special guest for Royal wedding singers 'The Kingdom Choir'.
As a friend of Stroud for years now, Philippa headlined a sold-out gig at St Laurence church in 2017 and performed at the Family Fun Days in 2012 and 2019. Regarding her headline act in the grand finale of this year's Festival of Wonder Philippa says: "I'm thrilled to finally return to Stroud for a fun filled evening! Can't wait to see you there.'
The Yorkshire born, half-Irish, Philippa grew up around award-winning and internationally acclaimed musicians. Brother Stuart Zender was a founding member of Platinum selling Acid-Jazz/Pop act Jamiroquai, whilst first cousins Danny & Richard Macnamara enjoyed huge success as half of UK rock band Embrace.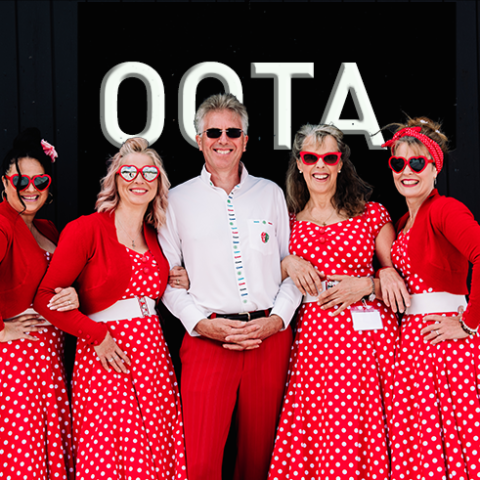 Out of the Ashes
Out of the Ashes opens the evening with their down to earth fusion of blues and pop sound in this engaging storytelling and entertaining performance.  Out of the Ashes comment on topics that relate to the daily experience offering the blues fusion that is sure to be  enjoyable and memorable
A favourite on the Radio 2 Blues Show, along with many other national radio stations all around the world, Out of the Ashes is fronted by Penny Lyon – lead vocals – and Kevin Washburn on lead guitar. With more than seventy songs across five albums, including their fifth album 'Where the Warriors Kneel' which has just been released.